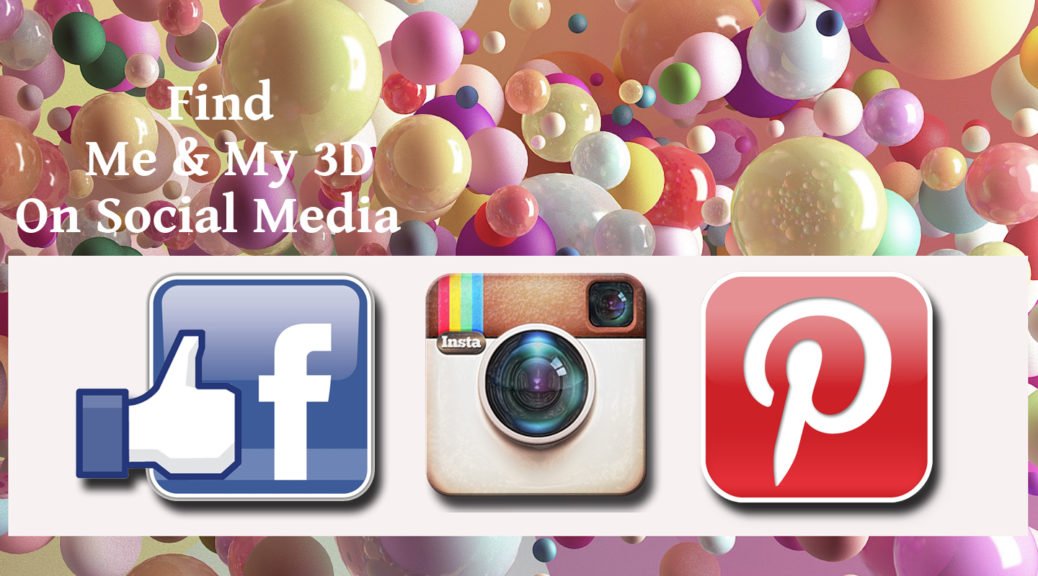 Find Me & My 3D on Social Media! ?>
Find Me & My 3D on Social Media!
Follow Me!
So finally I brought myself to create some profiles for Me & My 3D on social media platforms. I thought that it is time to spread the news (spread the legs 😀 *Muttley laugh* I know, I'm terrible) So I just wanted you guys to know that you can follow me now on some of the social media sites, including Facebook, Instagram and can check my boards on Pinterest 🙂
Me & My 3D on Facebook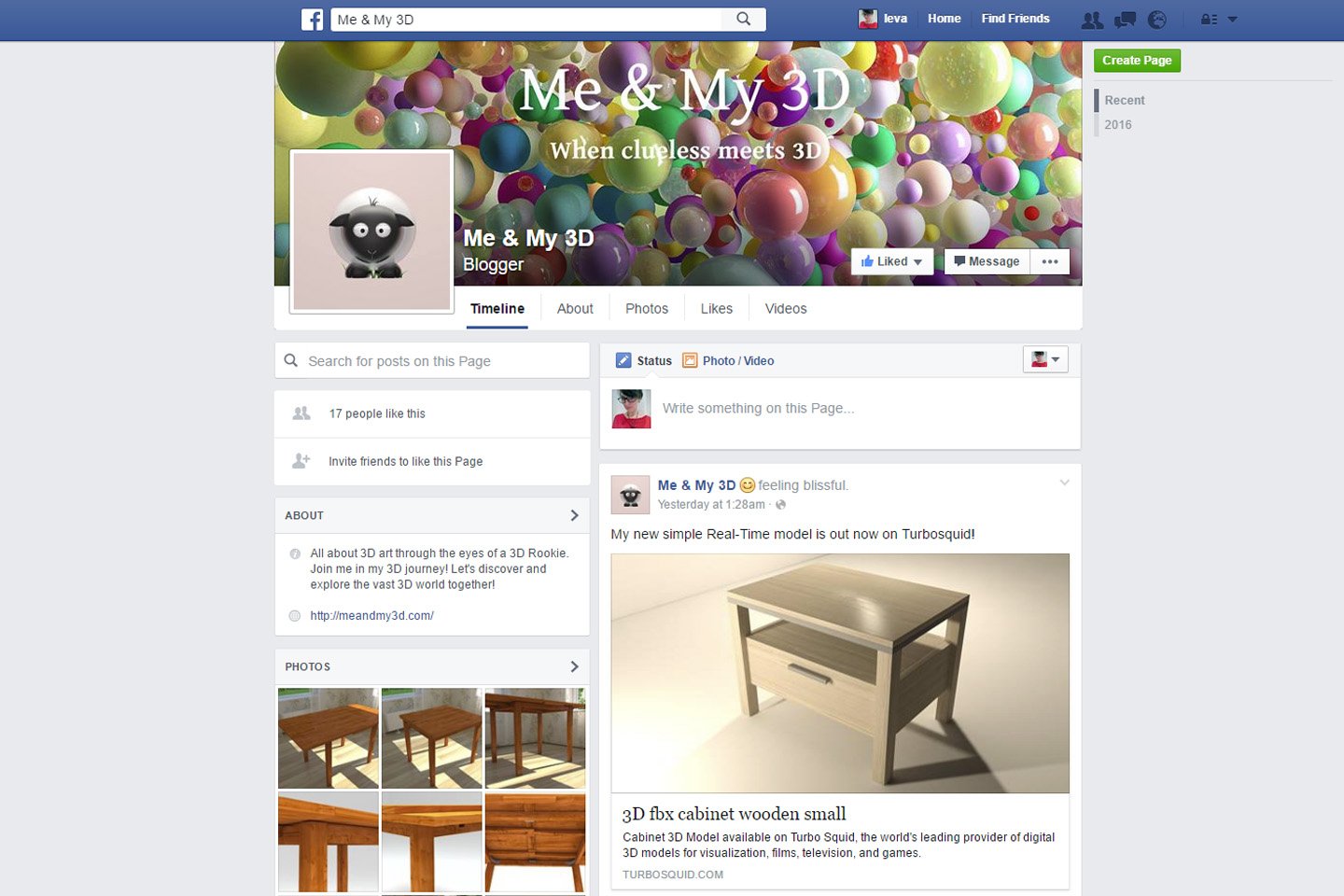 "If you're not on Facebook– you do not exist" as the modern folk saying goes. But since I want people to enjoy this little project of mine I have to exist on FB again. Though few years back when I did quit Facebook I said I was gone for good. And I did say "I won't ever come back". But as the other well known saying goes "never say never" (must read/sing it in Justin Biebers voice).
Mostly I will update Facebook when I'll write a new posts here on blog, create some new 3D models or find some other useful info about 3D that needs to be shared 😉
Go and check my Facebook page here.
Me & My 3D on Instagram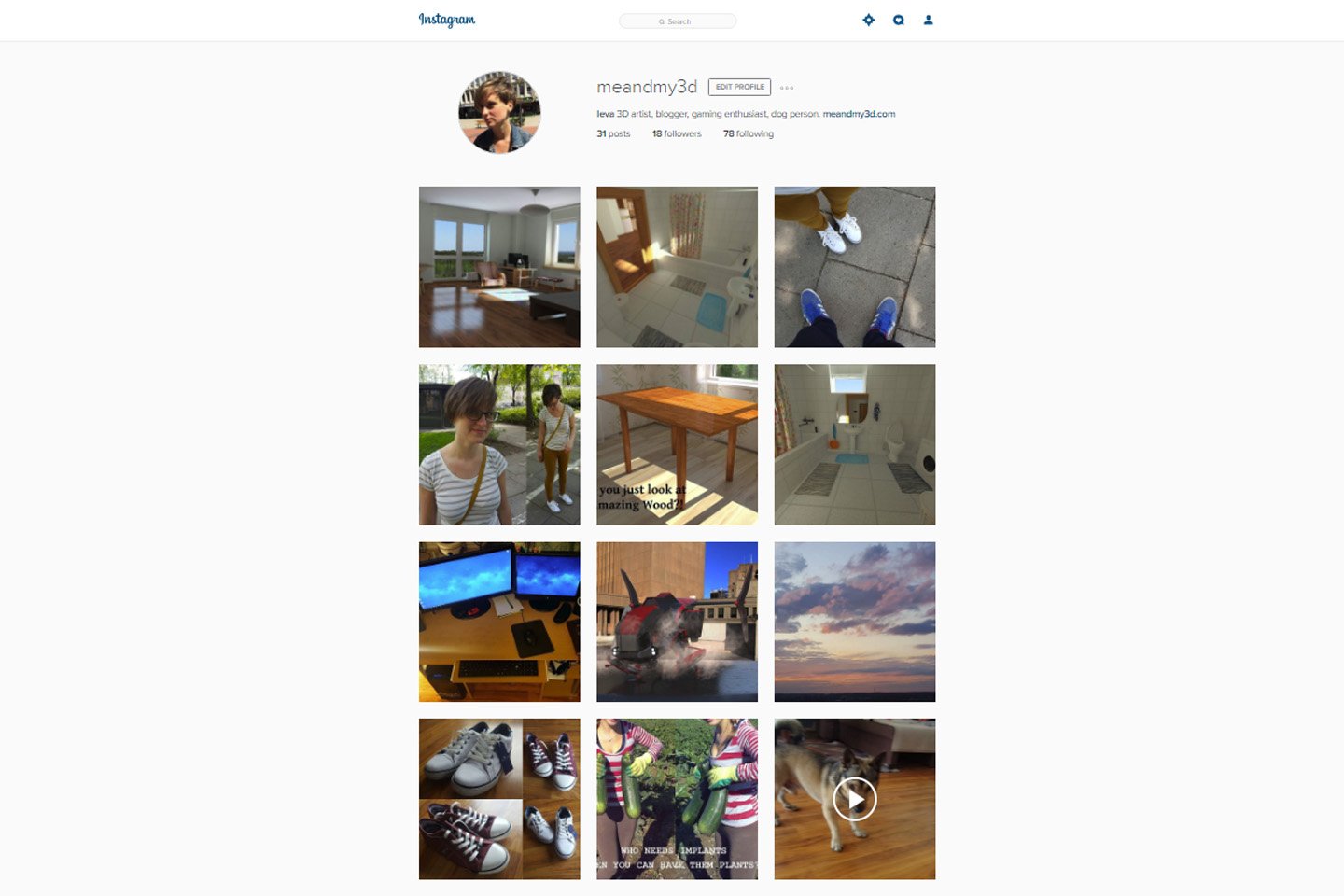 I found to enjoy the Instagram most of all the other social media platforms. It is easy, quick and simple to use. I will post there my recent works and news regarding my blog and some other random things I find to be interesting to share with people around the globe.
Find my profile on Instagram here.
Me & My 3D on Pinterest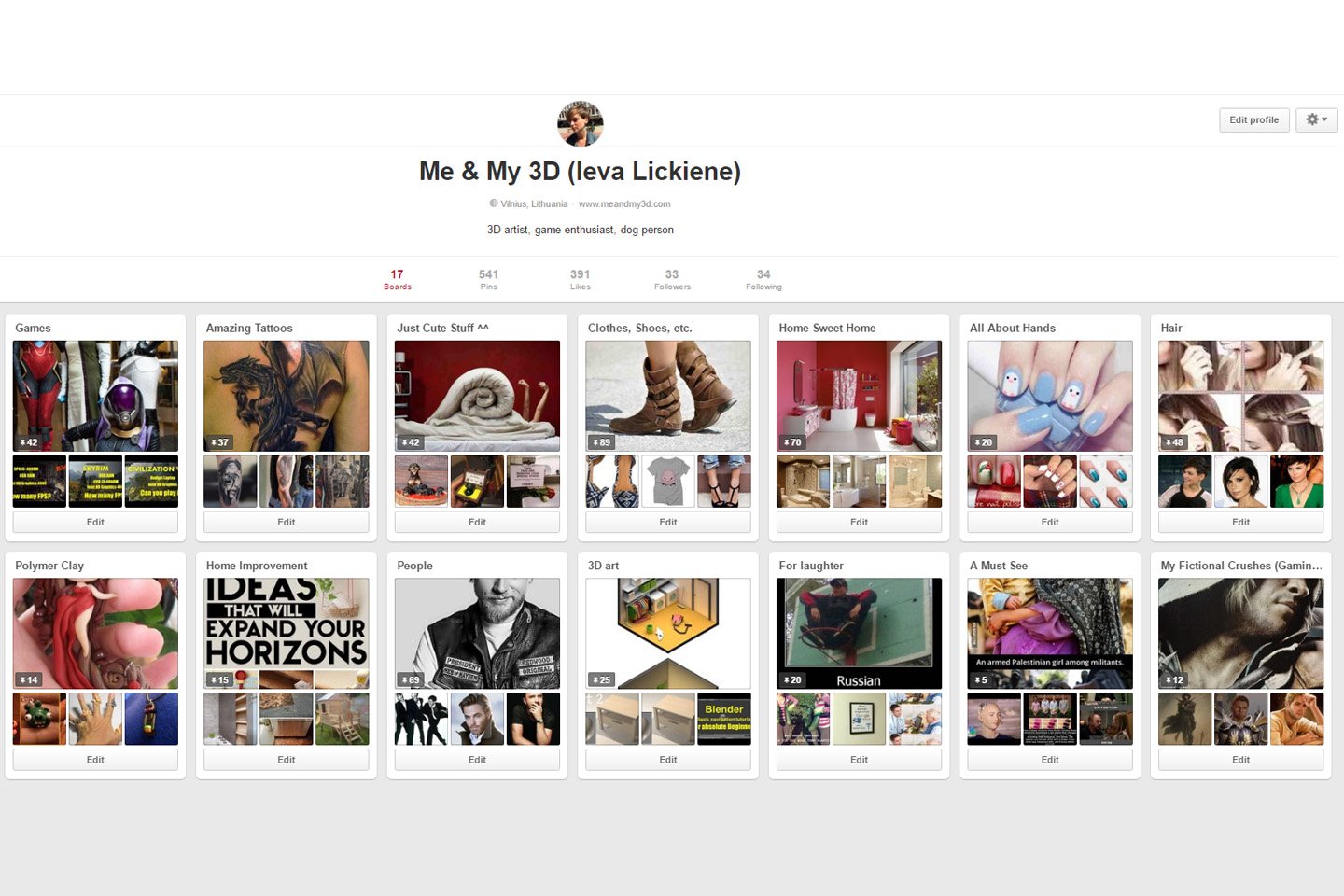 I love Pinterest. It's a great platform for people to share all the best bits and pieces found on Internet. I am an old user of Pinterest, so I have few boards there that might interest you. But best see for yourself and decide what is worth following and what's not 😉
My Pinterest profile is here.
Coming soon Me & My 3D on Youtube
I am planning to create a Youtube channel for Me & My 3D. I am working on it right now and it should come to live in few weeks from now. Channel will be dedicated for tutorial videos regarding 3D. I am very aware of my voice, that is not very suitable for doing tutorials, but I will try my best and see what will happen 😉 So stay tuned for further info.
So that's it for now! Go check my social media pages and like/follow them, because Why Not? 😀
Thanks for reading my weekly bullsh*t. For more of it feel free to Subscribe my blog!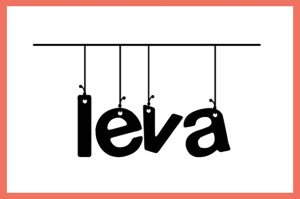 Share Me!